OKI C3100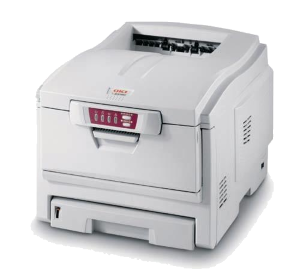 OKI C3100 is a unique, unique in its class single-pass printer. No other printer offers this performance for color and monochrome printing for the workplace. This means that you no longer need to use separate color and black-and-white printers. This also means that you no longer need to order color printing on the side to get high-quality results. With OKI C3100, you can do it yourself. With high speed of printing - 12 ppm in color and 20 ppm in monochrome mode and with low operating costs, the C3100 is an excellent offer for individuals in the business. It can print everything: from business cards to banners of 1.2 m long, using the unique OKI Template Manager software. A special service for users: "Ask Oki" is a button on the driver screen that leads the user directly to a special OKI site dedicated to the printer.

Here you can download drivers for OKI C3100 for Windows 10, Windows 8/8.1, Windows 7, Windows Vista, Windows XP and others. Please, choose appropriate driver for your version and type of operating system. All drivers were scanned with antivirus program for your safety.
Fix Device Driver Error Codes:
If you receive one of the following errors with your OKI C3100 in Windows 10, Windows 8 or Widnows 7:
Windows has stopped this device because it has reported problems. (Code 43)
This device cannot start. Try upgrading the device drivers for this device. (Code 10)
The drivers for this device are not installed. (Code 28)
Windows cannot load the device driver for this hardware. The driver may be corrupted or missing. (Code 39)
This device is not working properly because Windows cannot load the drivers required for this device. (Code 31)
Windows cannot initialize the device driver for this hardware. (Code 37)
This device is disabled. (Code 29)
This means, that appropriate driver for OKI C3100 is not installed or corrupted. This can be easily fixed by using driver update tool or by updating drivers manually. Download appropriate driver for OKI C3100 for your operating system from our website.
Driver version: 1.1.2
Release date: 7 Dec 2004
Supported OS: Windows XP, Windows 2000, Windows Server 2003, other
Driver version: 1.1.2
Release date: 16 Nov 2004
Supported OS: Windows 95, Windows 98, Windows ME
Driver version: 1.1.2
Release date: 16 Nov 2004
Supported OS: Windows NT